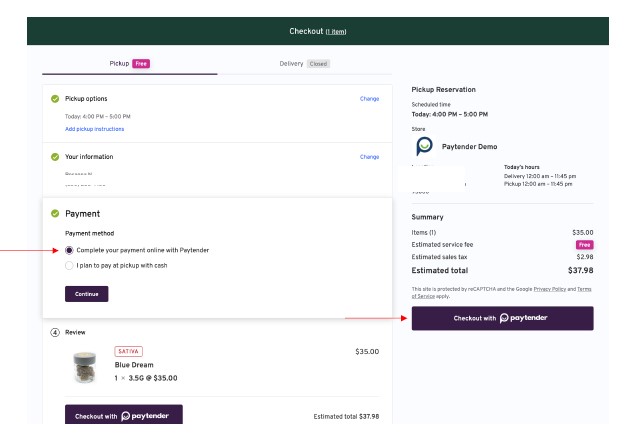 Option 1: Customers have the ability to pay with Paytender at checkout under the "Payment" section.
Note: You must be signed into your account to view the Paytender payment option.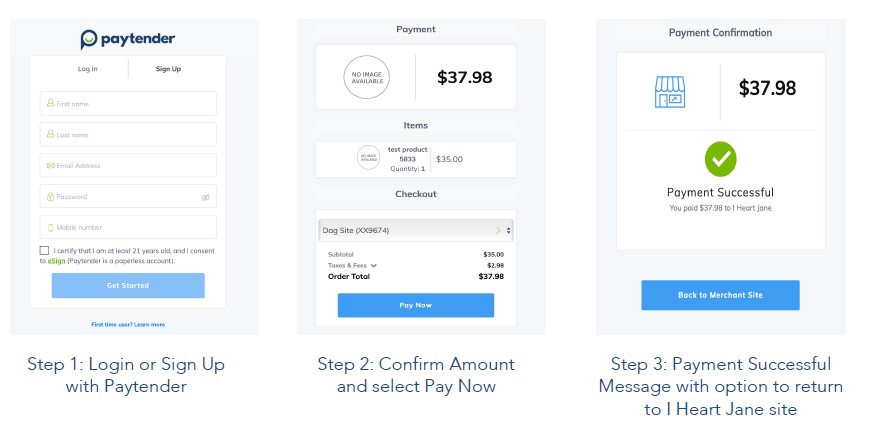 Step 1: Login or Sign up with Paytender
Step 2: Confirm amount and select "Pay Now"
Step 3: Payment Successful message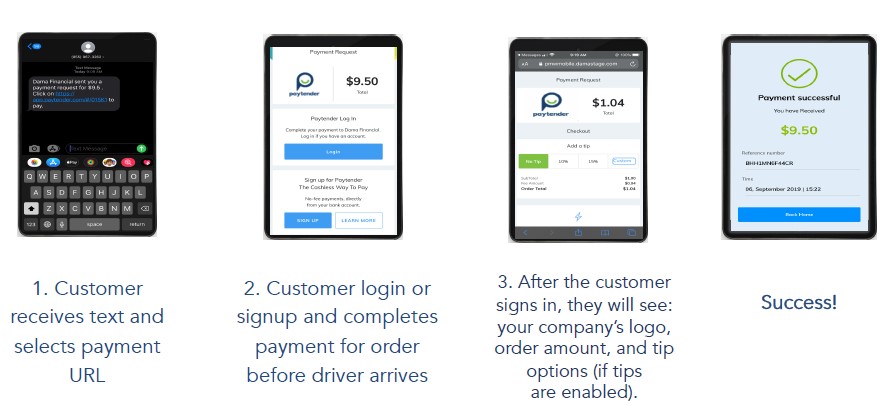 Option 2: Dispatch can send you a custom link to make payment through Paytender.
Note: Please reach out to dispatch BEFORE your driver arrives to receive the payment link.